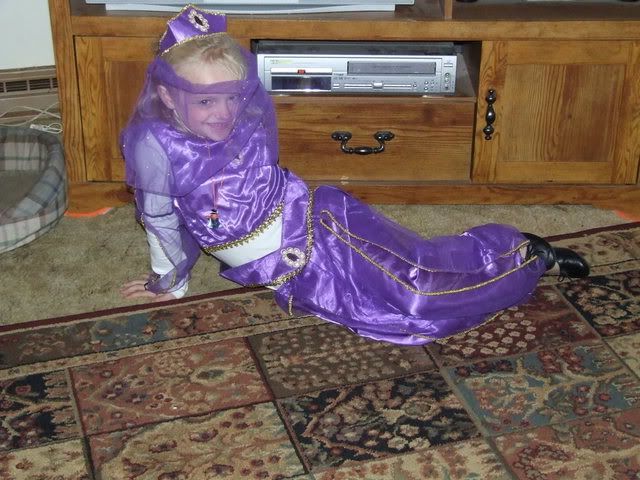 My girls went out trick or treating last night. I was able to waddle around with them for about an hour (I'm 32 wks pregnant), then I went to my moms and sat while my son (17 yrs old) took the girls out for another hour. They got way to much candy and will be in a sugar high for weeks...unless I am a mean mom and take the candy away...
Kelsey went as a Redneck. She wanted to be a Geshia Girl, but when we went for the costume they were sold out and she saw nothing else that floated her boat. So I saw the redneck idea elsewhere and talked Kelsey into being that...and it saved us a lot of money too! Jillian was a "Genie" as she calls it. She pretty much wore a costume that is like the Disney princess Jasmine...call it what you like.
The girls had a good time, but were worn out after. I was too! I couldn't wait to get home to relax.