Well, I was going to TRY to keep this updated, but I see I have failed, and failed miserably!
Pooh.
I don't remember what all went on in July because well... my memory sucks :) I do remember visiting the zoo with my hubby and the girls. Other then that who knows.
August has been busy, and money draining. First it was school registration. Of course more school supplies had to be purchased. Kelsey's broken glasses needed repaired. There was also Zach's 19th birthday, and Jilly's 9th birthday. Oh yeah, also my sister in laws baby shower. Then today, we had to purchase Kelsey's class ring. Which, was very costly if ya ask me! She's going to have a lot of earning to do...
I'm so excited that school has started. My home as of this week is quiet(er). I'm not pulling my hair out daily because the girls are fighting. Its wonderful. Only sucky part is having to wake Aubrey from a nap sometimes to go pick the girls up, but we'll manage.
Today Bill (hubby) had the day off. It started out as a crappy day, because he was so grouchy! He was complaining about everything, yelling and ranting. When I took the girls to school I was thinking damn its going to be a LONG day! Thankfully his mood improved greatly when I got home. We ended up going shopping for a few groceries and some fall/winter clothing for Aubrey since she has nothing. So, it wasn't all that bad of a day.
I'll close now, because Kels has some earning to do, by giving me a foot massage :) I'll post a few pics quick for your enjoyment (hopefully). Have a great day/night/whatever!
Jilly after her first day of school:
Jilly's birthday cake I made: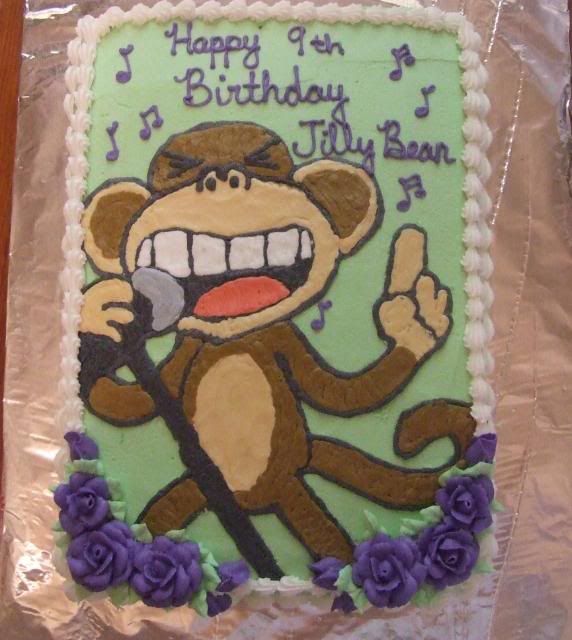 Aubrey smelling a flower(aka weed):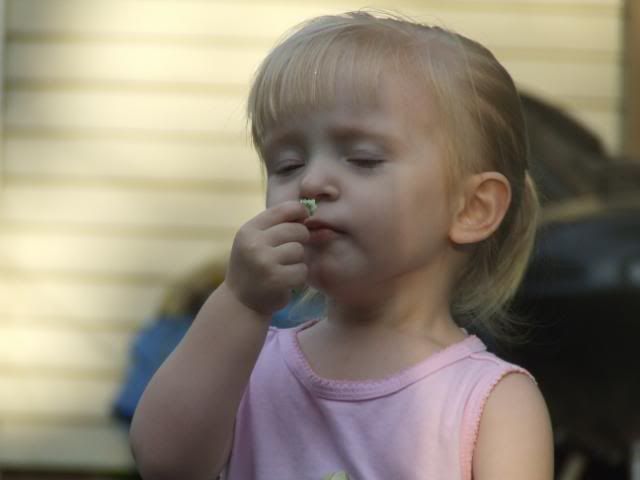 Aubrey...just being cute:
Jilly blowing out her birthday candles: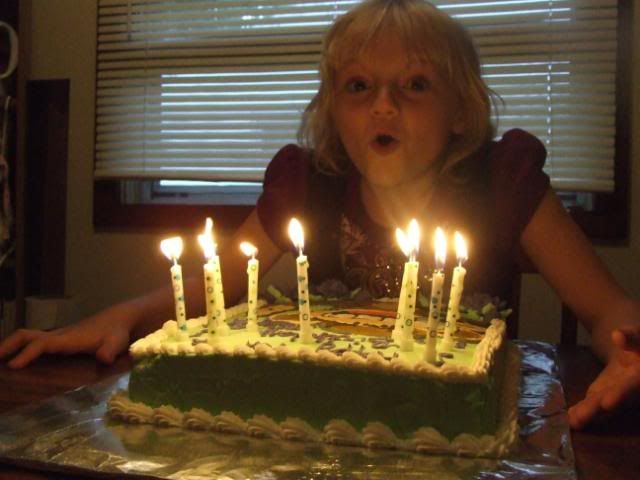 Thats it for now...toodles !